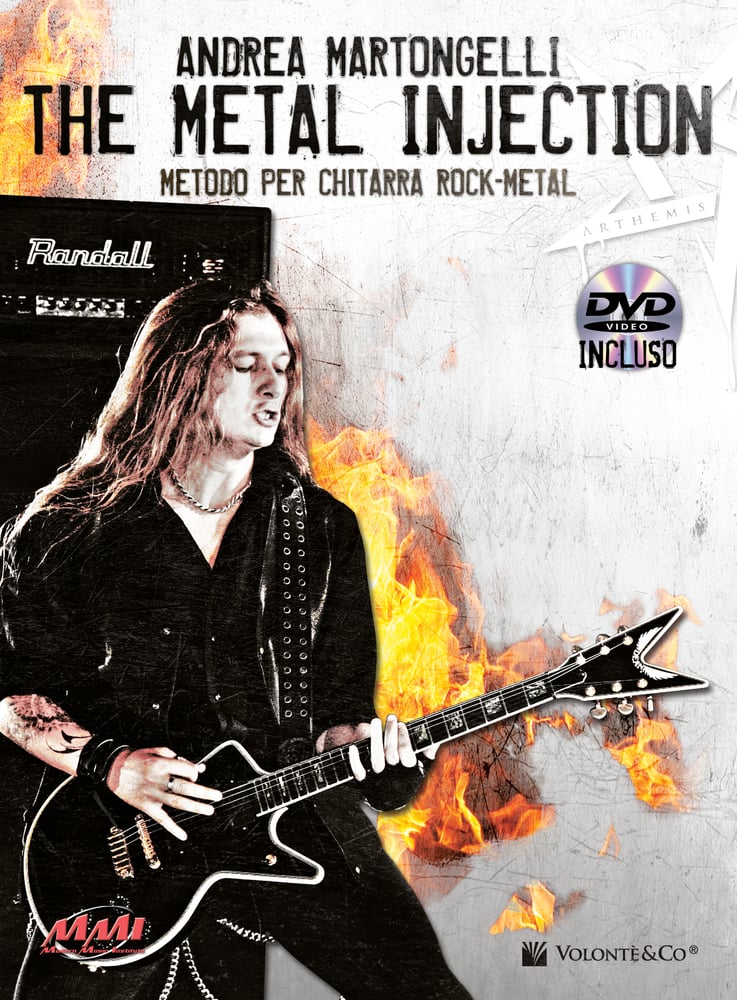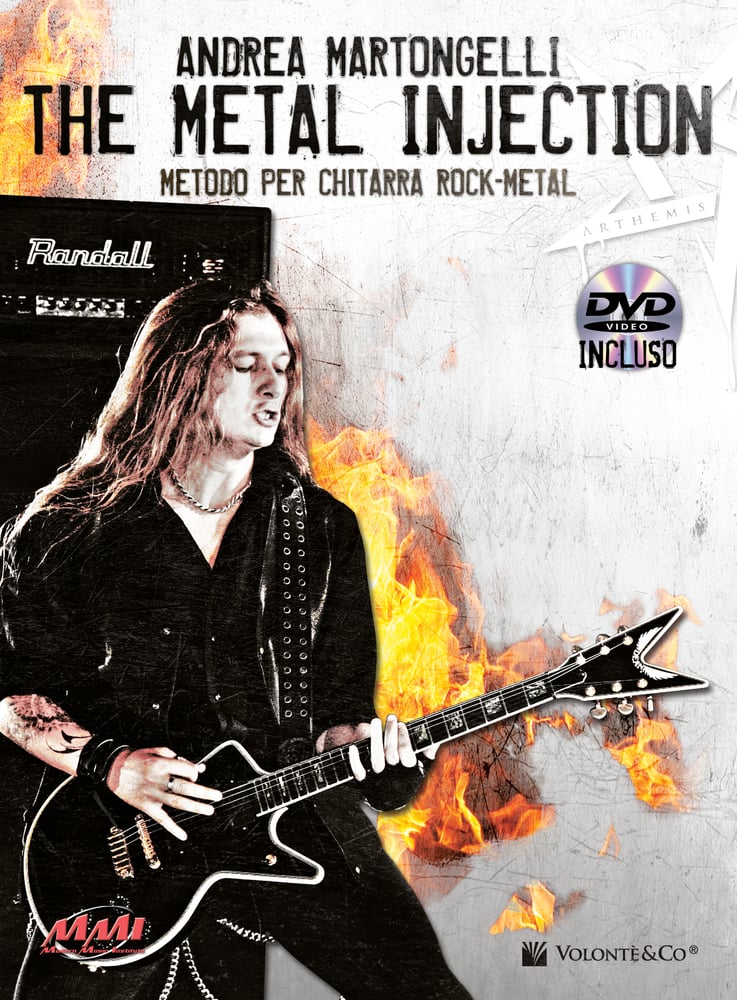 Andy Martongelli - The Metal Injection (Instructional Guitar Book / DVD)
€13.00 / On Sale
ANDREA MARTONGELLI - THE METAL INJECTION -
Rock-Metal Guitar Method (Book + DVD)
Metalheads of the world!! Stunning Heavy-Metal Guitar Method "THE METAL INJECTION" by the 6-strings virtuoso ANDY MARTONGELLI, lead guitarist of the Metal band ARTHEMIS and Head of the National Rock-Metal Guitar department of Modern Music Institute (MMI).
THIS NEW INSTRUCTIONAL BOOK & VIDEO, WILL LEAD YOU TO THE FANTASTIC WORLD OF HEAVY-METAL MUSIC, THROUGH MORE THAN 50 GUITAR LICKS AND EXERCISES OF ALTERNATE PICKING, SWEEP-PICKING, TAPPING, LEGATO, STRING-SKIPPING, METAL RIFFS.
EVERY SINGLE GUITAR EXERCISE REFLECTS THE TRUE PASSION AND GREAT DEVOTION TO HEAVY-METAL MUSIC THAT ANDREA MARTONGELLI HAS ALWAYS SHOWN US THROUGH HUNDREDS LIVE SHOWS, SEVERAL STUDIO RECORDS, CLINICS, WORKSHOPS AROUND THE WORLD...
"THE METAL INJECTION" IS SURELY A ONE-OF-A-KIND GUITAR METHOD THAT YOU CAN'T MISS IF YOU'RE A TRUE DIE-HARD ROCK-METAL GUITARIST!!
...STAY METAL!